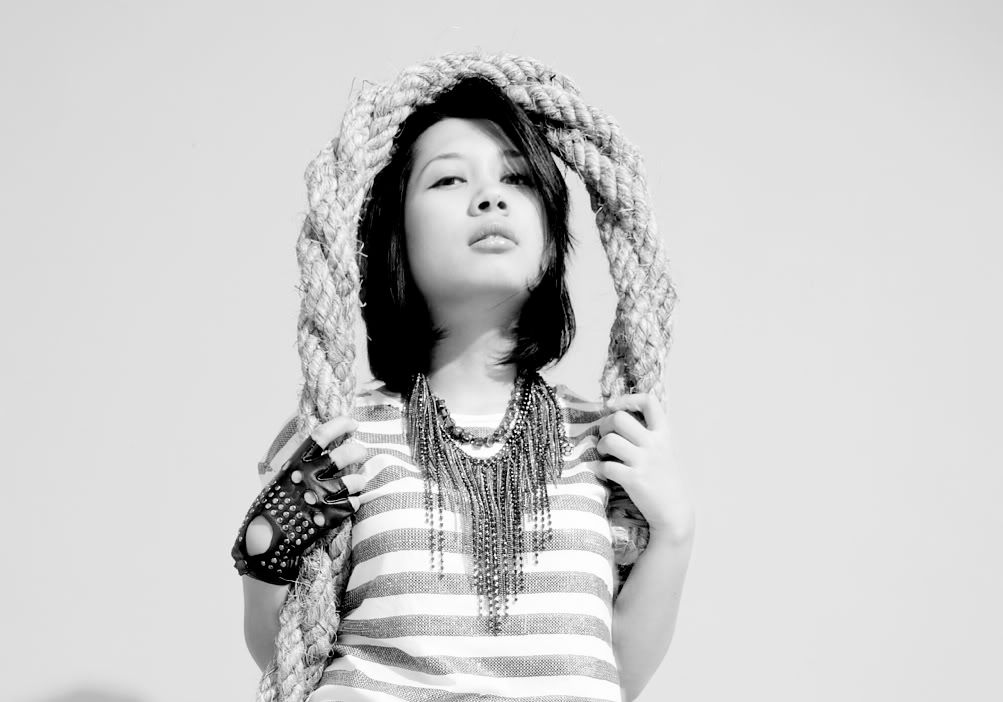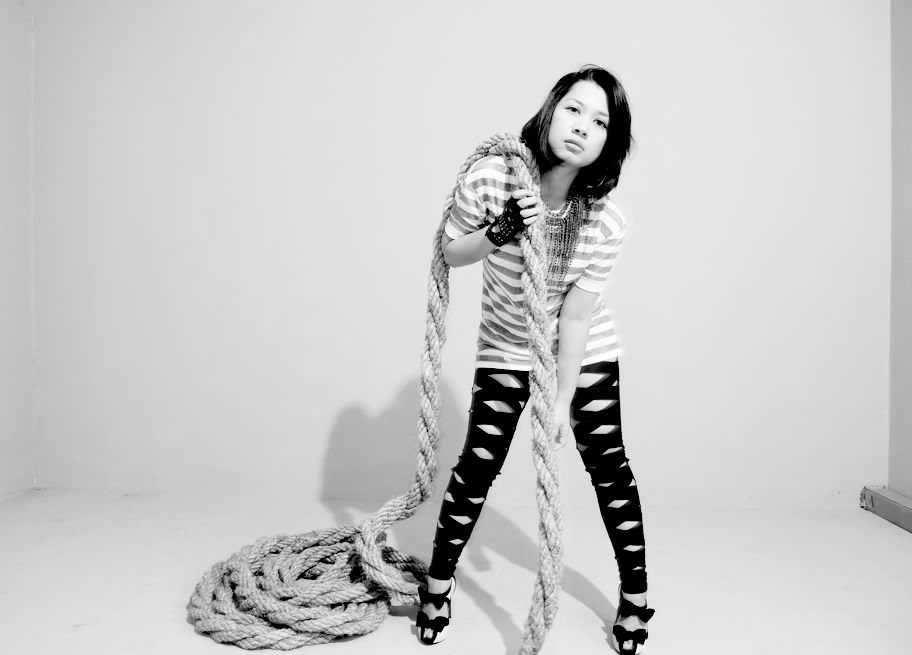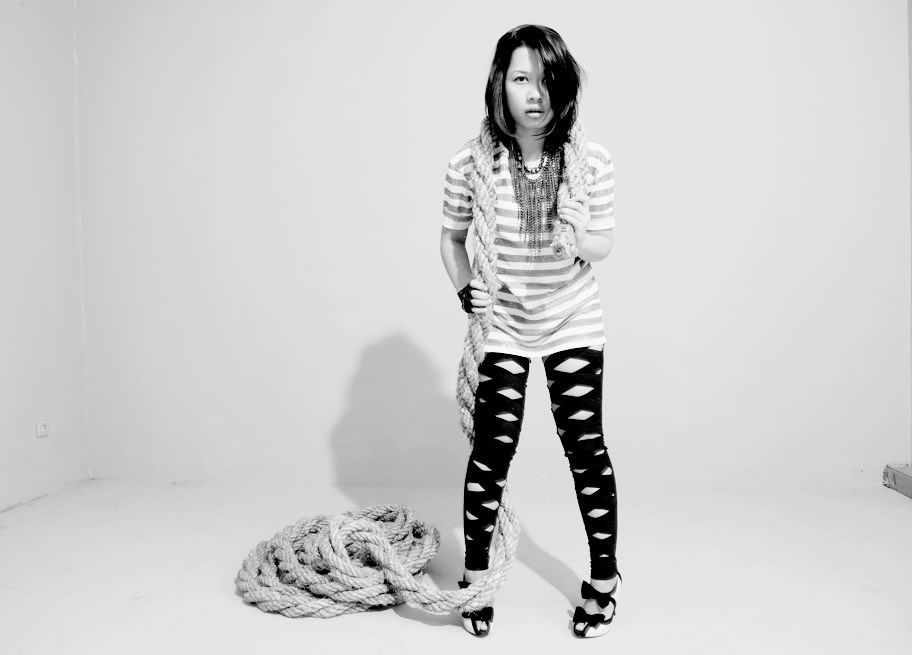 Today was pretty chaotic, I had a photo shoot with 10 models all in the same time and in the same frame (will publish on our next Harper's Bazaar issue). But, thanks God it turned out GREAT!!! and the photographer behind it was luki for
lukimages
.
An hour just before the job, we took some pictures together at his studio. And thanks to the amazing props, I played with a rope while luki played with his 1 DS mark III. Quite amusing because turned out the rope was pretty heavy!!!
I were sporting my latest inventions, which were a criss crossed leggings from Danjyo (which is a label from some friends of mine/Dana,Rama,Liza), a stripes sequined from
Zara
, a random heavy chains necklace, studded leather gloves and ribbon shoes from
Topshop
.
Overall I love my day today,
Kisses,
Deut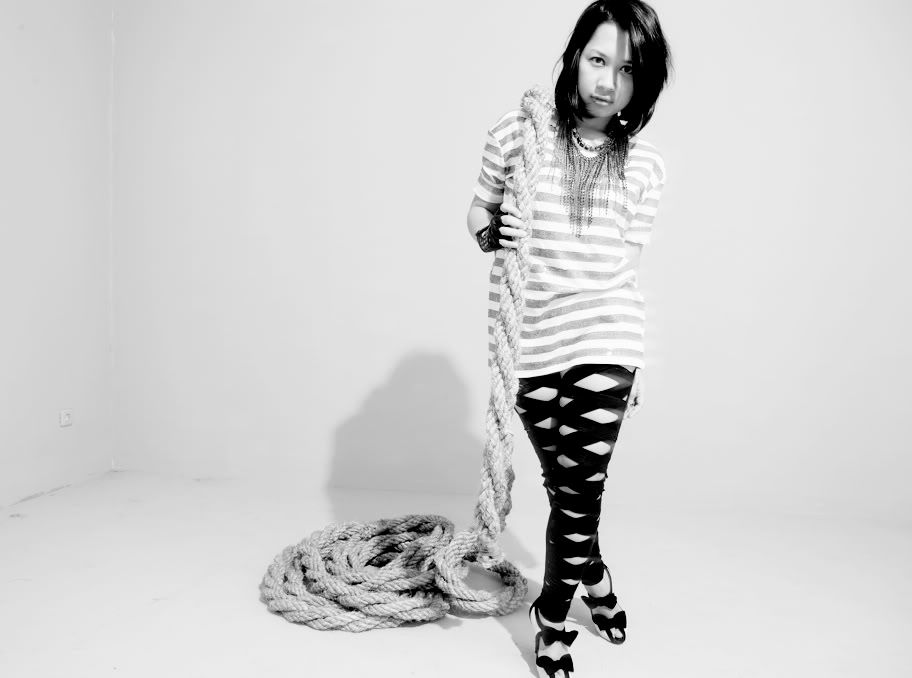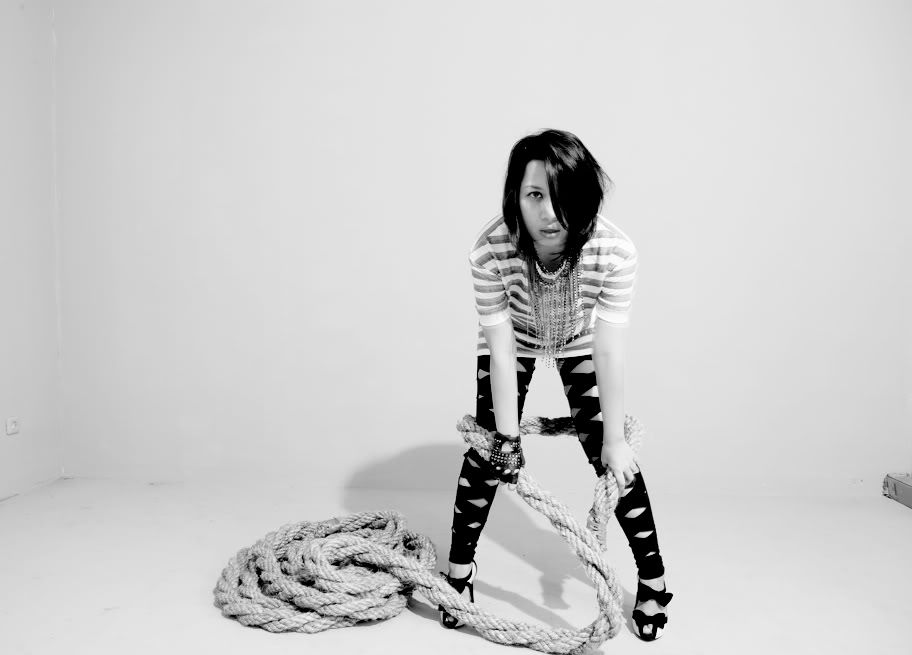 The fierceful leggings and a very pretty shoes from Topshop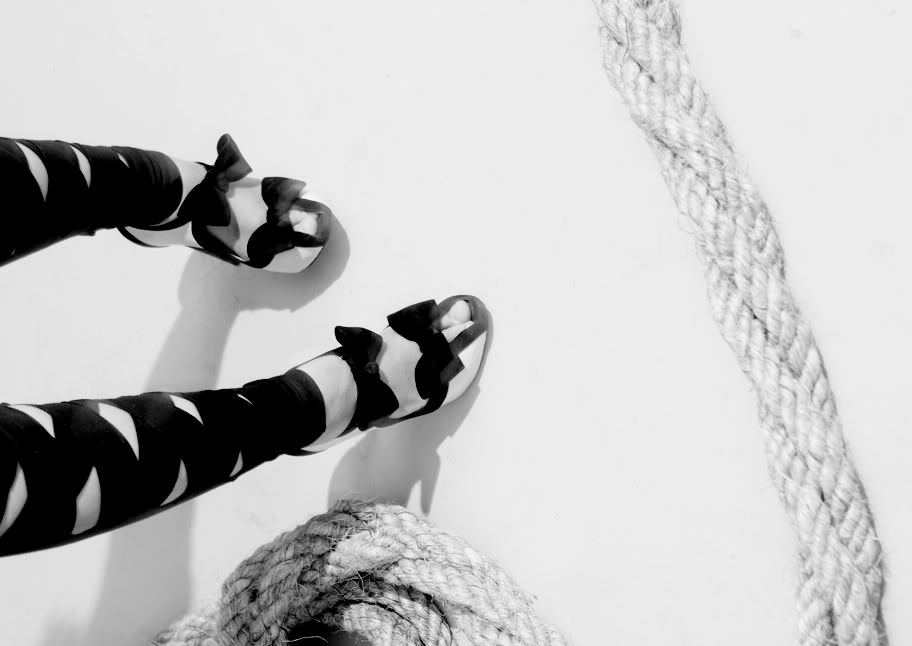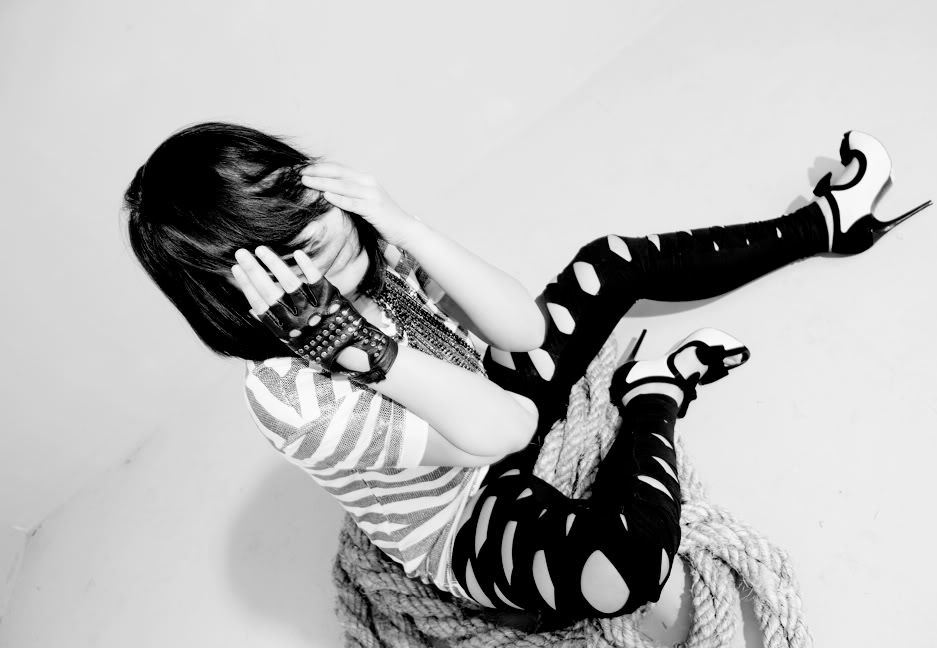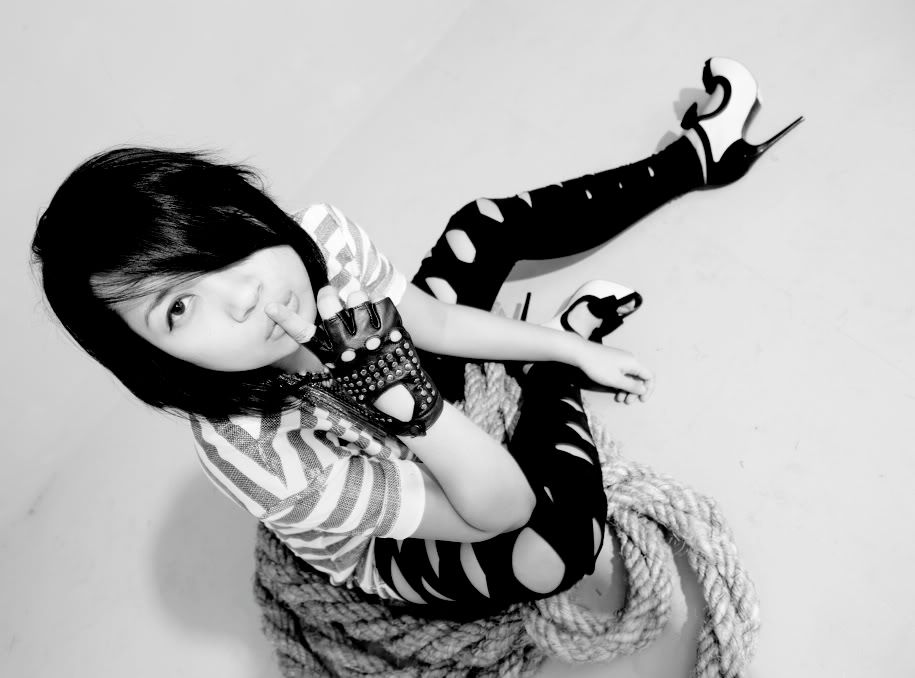 My favorite leather gloves from
Topshop