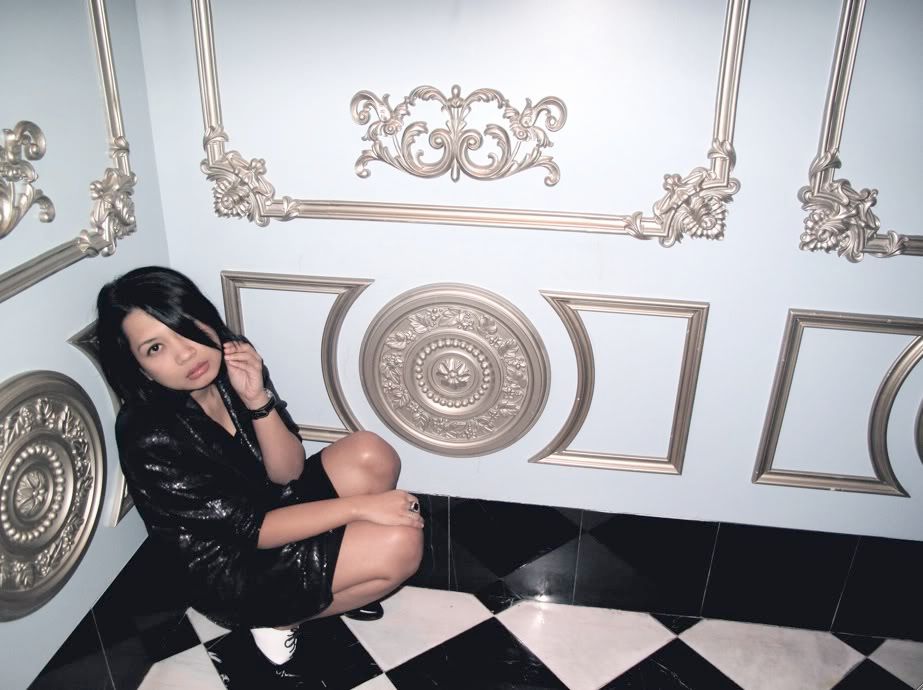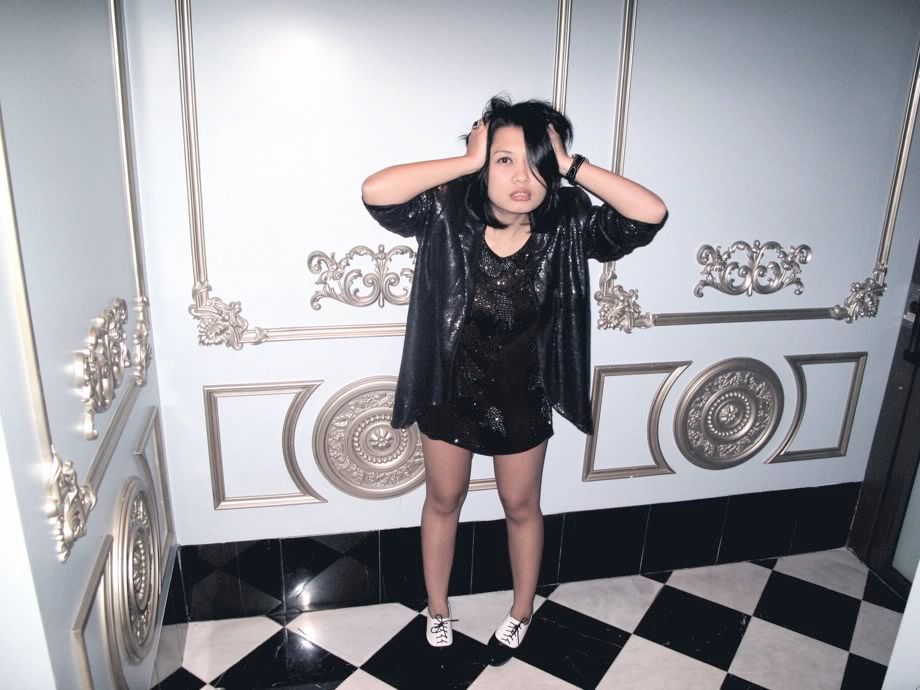 It was around 8pm and it's time for us to eat some fancy dinner. The place was a French restaurant with a very warm vibe, it has the beautiful view through out the streets of Singapore. The decoration was marvelous and the architecture pretty amazing. I love the paint of the wooden old French wall, the black and white tiles, the golden lining. It was perfect, j'adore...!!!!
And since the food was actually slow food, so we had plenty of time to discover the restaurant. We find some cool places, some edges with Parisian chic flavor. With a help from my lovely friend Adi Surantha, we took some funny pictures. So much fun, because turned out some of our fellas also did the same thing. Well, could't help it! The place Pretty with capital P.
Oh yeah...And I find some cool stuff as well. One of them was a black stallion statue, and I'm so in love with it!!! Totally masculine yet superb with the glossy final touch. Over all the place was remarkable.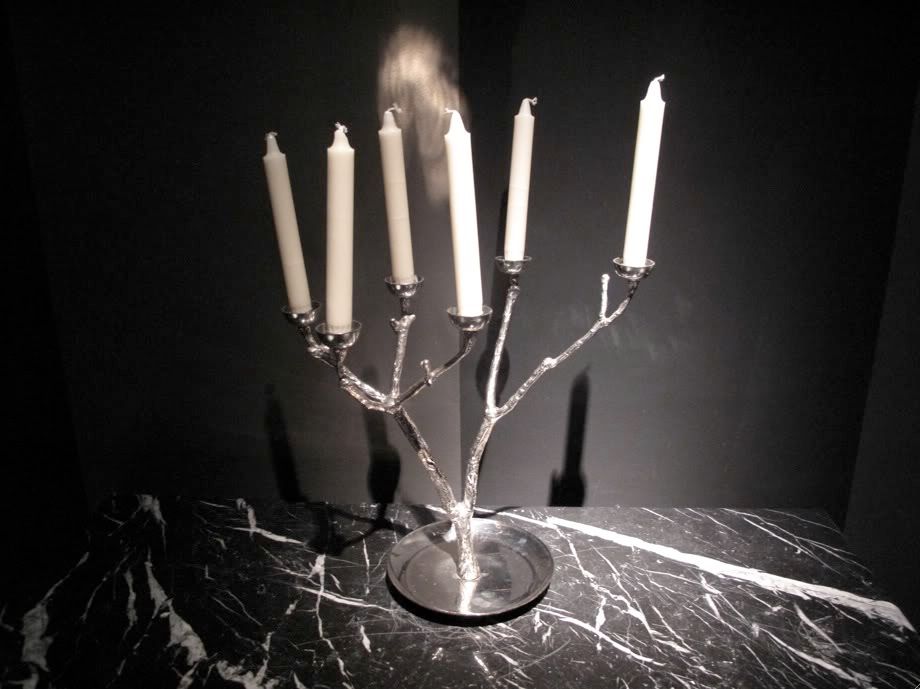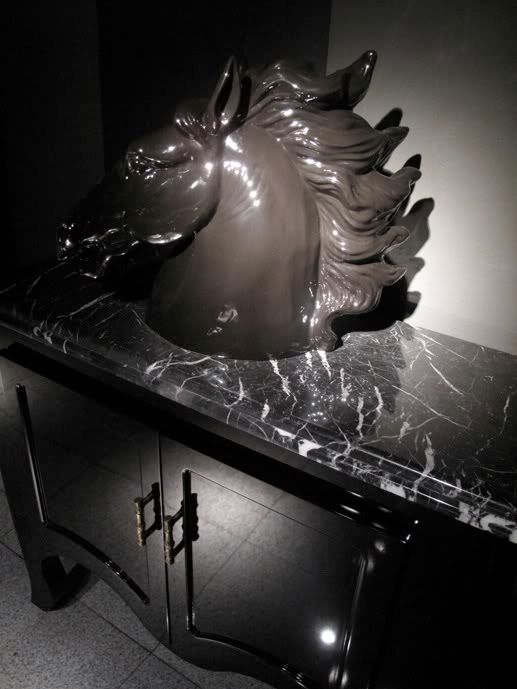 One of those beautiful corners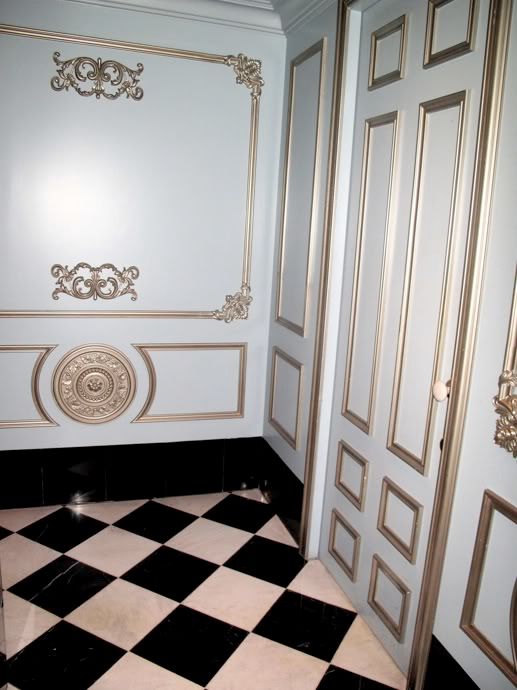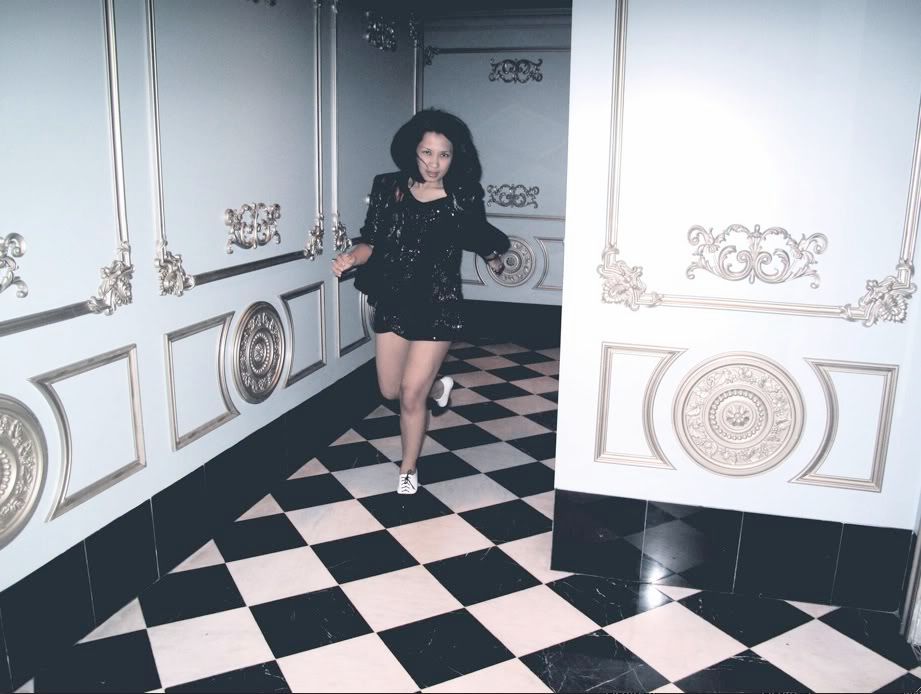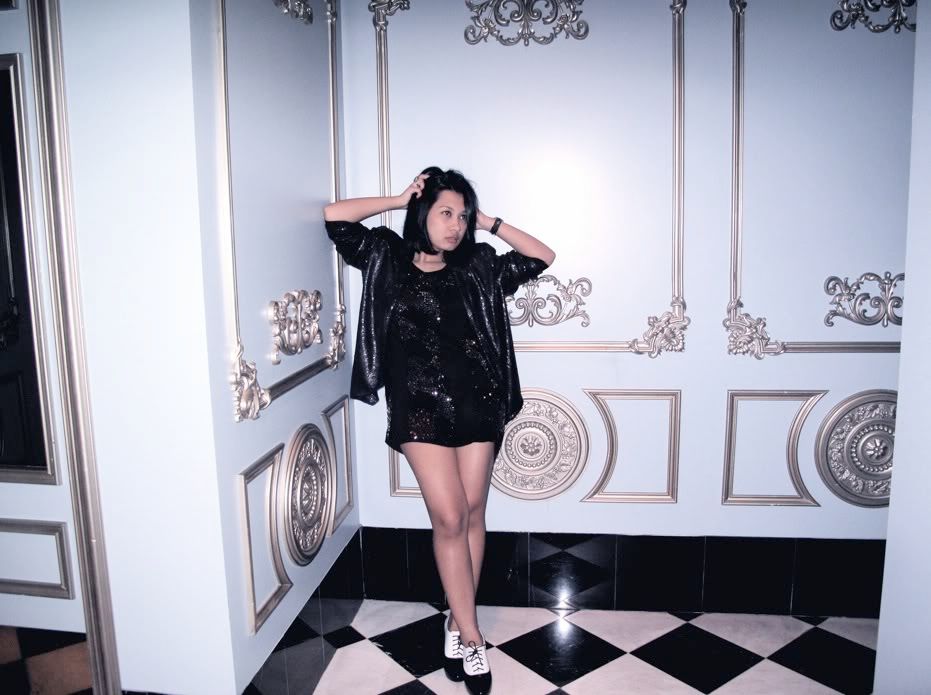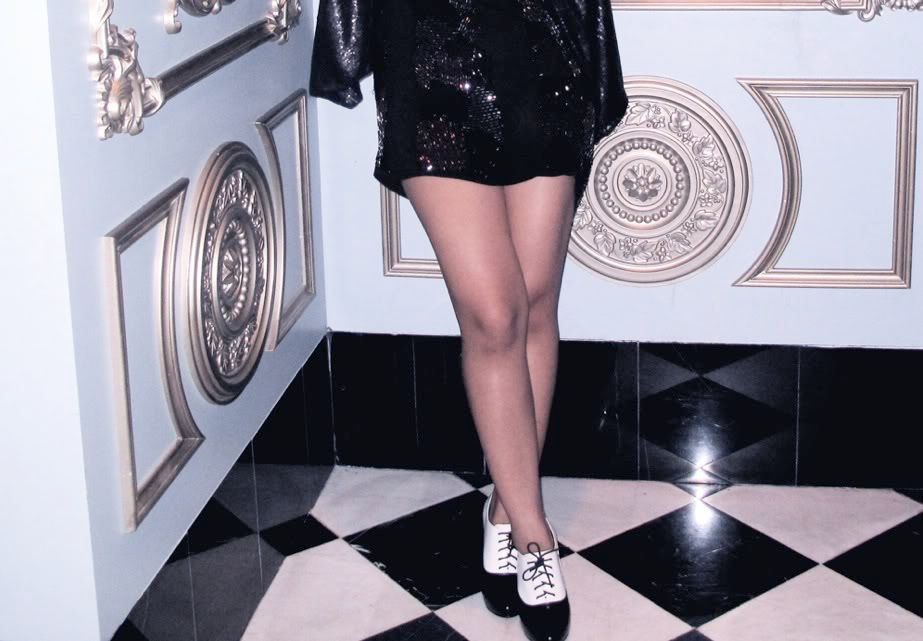 I were wearing a sequined dress from Topshop// a sequined blazer from Zara// a platform shoes from a local indie store in Shanghai// a Toywatch.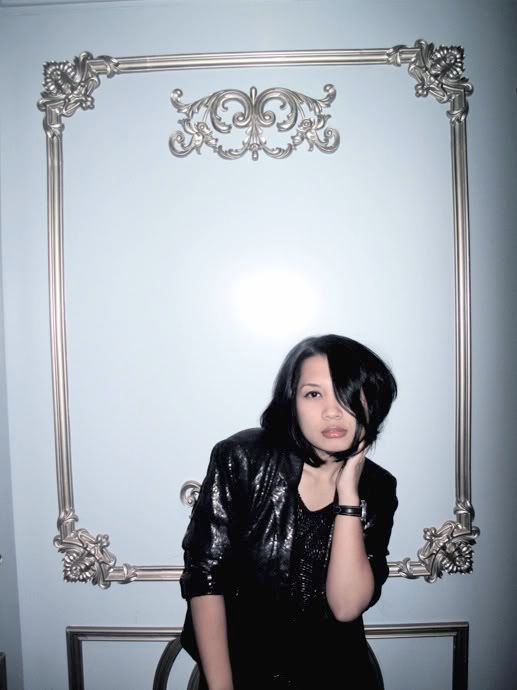 The slow food...A fabulous Wagyu beef!!!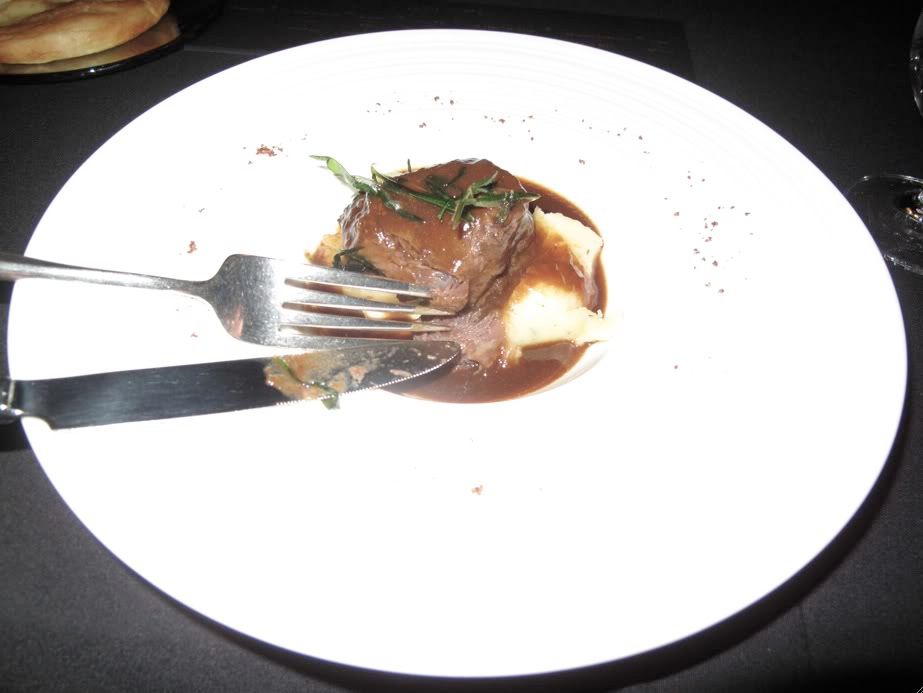 The Christmas decoration on the corner, and my favorite gun shaped lamp.